Blog
Microsoft Fabric: The Data Platform for the Era of AI
New end-to-end, unified analytics platform brings together data and analytics tools - along with new data governance challenges.
This year's Microsoft Build conference in Seattle brings a new suite of tools that unify your data sources and analytics services together - on a single, AI-powered platform. But what does this mean in practice, and how does it impact your planning around data governance and the tools you need to wrap around the ever evolving suite of Microsoft business intelligence tools?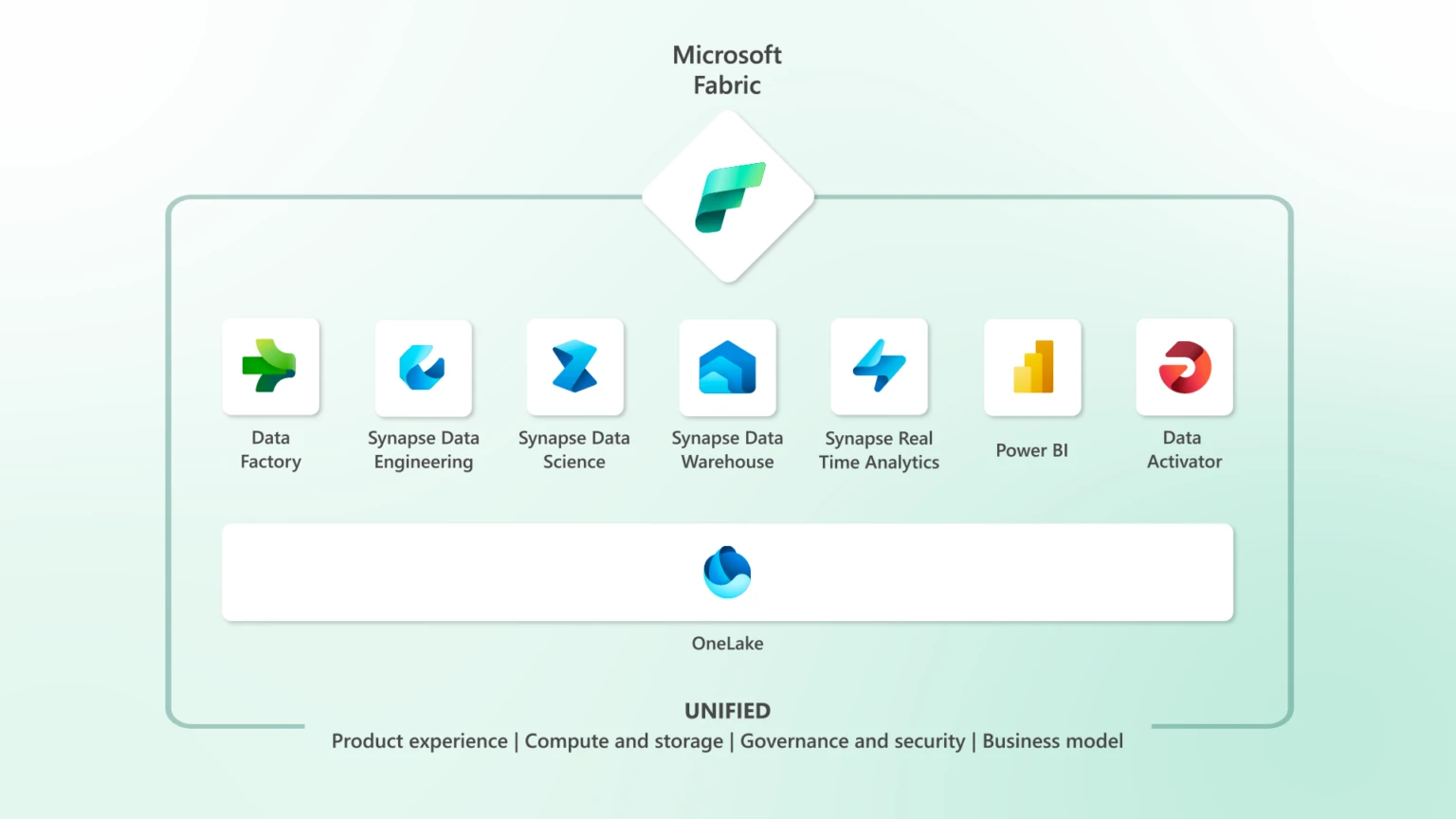 Microsoft Fabric integrates technologies like Azure Data Factory, Azure Synapse Analytics, and Power BI into a single unified product, empowering data and business professionals alike to unlock the potential of their data and lay the foundation for the era of AI. With Microsoft Fabric, you can:
Connect to any data source, whether on-premises or in the cloud, structured or unstructured, batch or streaming.
Transform and enrich your data with code-free or code-first experiences using Azure Data Factory and Azure Synapse Analytics.
Analyze your data with powerful SQL and Spark engines, as well as built-in machine learning and AI capabilities using Azure Synapse Analytics.
Visualize and share your insights with interactive dashboards and reports using Power BI.
One of the key benefits of Microsoft Fabric is that it enables you to use and create everyday AI experiences that are reinventing how employees spend their time. Generative AI and language model services, such as Azure OpenAI Service, are enabling customers to generate content, summaries, captions, translations, and more with natural language. Powering these AI experiences requires a constant supply of clean data from a well-managed and highly integrated analytics system. Microsoft Fabric provides that system for you.
Microsoft Fabric solves some of the problems that Power BI alone cannot solve. For example adding a full-fledged data engineering and data integration solution, a scalable and secure data lake solution and comprehensive machine learning and AI solutions. Microsoft Fabric brings a new layer, enabling wider self-service capabilities - and a new a potential new headache for BI teams tasked with ensuring quality reporting across the organisation.
Microsoft Fabric adds new features and capabilities that are unique to Fabric:
A unified workspace that allows users to access all the tools and services they need from one place.
A unified catalog that allows users to discover, manage, and govern all their data assets across the platform.
A unified security model that allows users to apply consistent policies and controls across the platform.
A unified billing model that allows users to pay only for what they use across the platform.
While it provides a unified governance model, built-in data governance features alone are unlikely to meet the complex needs of enterprise organizations. With the possibilities and challenges that come with AI, it is crucial to understand how your underlying data models function to ensure your business is getting trusted insights to base decisions on - and we're already working on solutions.