Tutorials
PBIT vs PBIX
Find out how and why they're different, and how to export a PBIT to upload to Power BI Documenter.
As we onboard more users onto Power BI Documenter, we're finding lots of the same questions keep popping up. One of the most common is lack of clarity around PBIT and PBIX files. In this post we'll explain what they are, how they're different and where each can be found.
What is a PBIT file?
A PBIT file acts as a Power BI template. It doesn't include any data from your source systems. So, if you're mashing up data from Excel files with some data from SQL Server and load that data into your Power BI model, when you save that file as PBIT it clears all of your data, but keeps your report structure.
What is a PBIX file?
In contrast, when you save your Power BI files in PBIX format, if your Power BI model is in Data Import mode, then not only do you store the report structure, but also you store all the data imported from different data sources into Power BI. Therefore, when you share the PBIX file with others you're indeed sharing a report along with its underlying data.
But how do I produce a PBIT file?
To see how easy it is to export your Power BI reports to PBIT. Simply open your PBIX file, click on File > Export > Power BI Template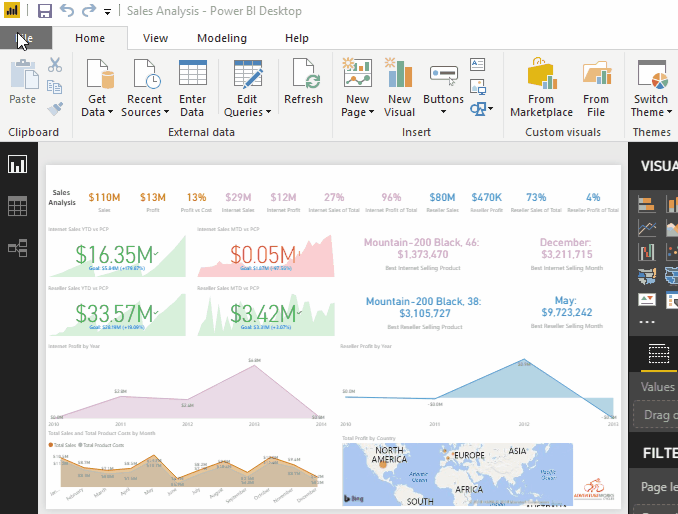 Its always best to take precautions
At Data Vizioner, our aim is to keep the customers' data as safe as possible. To keep your data safe, the first step for us is not to accept PBIX files that contain your underlying data. We don't need anything more than the report structure to help you automate your Power BI report documentation – which is why we chose to use PBIT files for Power BI Documenter.