PRICING
Plans designed for your needs
Whether you're working in a business intelligence or analytics team, or providing services remotely, you'll find a subscription tailored to your unique needs.
LEVERAGED BY OVER 2000 PROFESSIONALS IN MORE THAN 30 COUNTRIES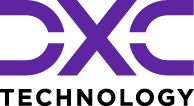 NEED HELP?
Frequently asked questions
How do I upload a template file?
How are templates counted?
Each plan has a limit on the maximum number of templates that can be active on the account at any one time. If you are on a paid plan, you can buy additional template capacity.
When you hit your limit, you don't be able to upload additional templates until you remove a template. Read to upgrade? Book a call and we'll chat through your options.
What happens when my trial ends?
At the end of your trial, you'll have the option to continue with Professional or select another paid plan that matches your needs. Whether you are likely to use Data Vizioner everyday, or several times a month we have plans designed around your usage.
If you prefer to downgrade to the Free plan, which will give you essential the essential capabilities needed for documentation and analysis, you can also do that. If you're subscribing to a Professional or Consulting plan, you'll get 2 months free if you choose to pay annually.
Unsure of the best next step?
We recommend booking a call to talk through your challenges, and we'll help find the best plan to meet your needs.
Can I add more users to my account?
Unless you're on the Free plan, you can add other team members to your account. Having everyone on the same platform will improve efficiency and simplify your processes.
Lite users - Free
If you're on a Professional or Enterprise plan, you can add unlimited Lite users - enabling you to remove other tools and standardise around a single platform for colleagues with limit needs. Lite users have access to the same features as the Free plan.
Regular users - $49 per month / $499 per year
Regular users have access to every feature available on your account. Simply go to your Account Settings and invite via email. If you've reached your capacity, you can add additional paid users in your Billing Settings or upgrade to a plan that allows for additional users.
Consulting users - $149 per month / $1499 per year
If you're on a Consulting plan, you'll not only have access to your own account but you'll also be able to get your clients to add you to their accounts without them incurring any additional charges.
How do I pay for an account subscription?
In general, subscriptions must be paid via credit card. This means we can manage your subscription efficiently, and offer you the best pricing possible. All payments are processed by Stripe.
Quota based pricing
If you're on a monthly or annual plan such as Professional or Consulting, you'll be billed in advance for the relevant billing period. Additional users and add-ons will be billed when added, and pro-rated to the beginning of the next billing cycle.
Enterprise subscriptions
Bank transfers are available for transactions exceeding $5,000 (annual discounts do not apply) and Enterprise subscriptions where your procurement process may not permit credit card payments.
Account add-ons
Available on Professional, Consulting and Enterprise plans, add-ons are billed on the same billing cycle as the account subscription.
What currency and taxes are applicable?
All our plans are priced and invoiced in US dollars, but your bank will be able to convert this to your local currency when you subscribe.
Prices are exclusive of any applicable state/local taxes.
Based in New Zealand?
If you are in New Zealand, please reach out to our team before subscribing and we can get you setup with an NZD tax invoice inclusive of GST.
How do I know my data is protected?
Ensuring your data is secure is our top priority. Period.
These are a few top level details:
All uploaded data is stored in state of the art AWS facilities in Australia.
Strong 2048 bit encryption is used to secure connections to and from AWS.
We require all employees use 2FA authentication where it is available.
We also give you the option to upload template files to ensure that you don't need to share underlying data to begin with.
Need something to give to your security team?
Reach out and we'd be happy to send you a copy of our Security Overview.
Can you help me sell this internally?
Yes of course, that's what we're here for. We know that it's frustrating to find the right tool, but have to navigate complex procurement processes to start using it. Let us help you work out who to bring into the conversation and plan your rollout.
Facing this challenge yourself?
Book in a call with the team and we'll chat though some options.
Are there options to up-skill our team?
Absolutely. We can get your team up to speed and following industry best practices with expert documentation and governance advice. And if there's something we can't help with, or you need someone to help you with a complex project, we have a range of partners across the globe that can help you out.
Think this might be useful to you?
Get in touch and we can connect you with the right people.